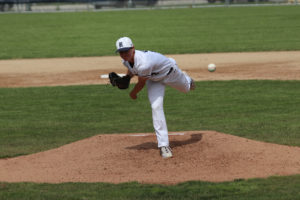 Love the Game
As coaches and former players.
we have thrown thousands of
batting practice pitches, hit tons of fungoes,
and spent much of our lives on ballfields.
In fact, we still provide personalized
coaching to baseball and softball athletes at our
indoor hitting facility XTRA INNINGS!
We know what it takes to run a successful program
from the quality of the field to the equipment we use.
That's why we do what we do, and why we want to help you
and your team succeed!
Winning Combination of Products & Services
Parks and Recreation Departments, schools, organizations, facilities, leagues, parents, and more have leveraged our expertise as players and coaches to provide them top-notch, high-quality products and consultative services. 
In addition to our Portable Pitching Mounds, Field Equipment, and Field Products, we offer Field Consulting as well. We have renovated and rebuilt numerous baseball and softball infields, pitching mounds, and batting surfaces that previously caused problems for years. We start by identifying problem areas utilizing laser technology, recommending proven solutions and best-in-class products, and in some cases, doing the work ourselves to fix them. The result is always a surface that is official, durable, playable, and  sure to impress players and coaches.
For facilities or schools looking to build or expand indoor practice facilities, our Facility Consulting team can help you develop a solution that best fits your needs and budget. We can help you from conceptualization to layout of the structure and maximizing its space, best practices using hitting and pitching technology and equipment, and ordering all of your products and equipment for you! In addition, we can develop a tailored strategic marketing plan to help you launch your business and promote its ongoing usage to your prospects and customers!
| Mounds | Equipment | Products |
| --- | --- | --- |
| Available in 6′, 8′, and 10′ for all leagues and ages | High-quality equipment | Authorized national distributor of Stabilizer Solutions |
| Fiberglass shell covered in turf | Exceptional variety | Ballyard/Hilltopper mound clay replaces moisture content |
| 5-year warranty on fiberglass shell | Field markers, drags, and rakes | Stabilizer infield mix |
| No lips or edges | Groundskeeper kits | Maintains infield's damp soil consistency longer in wet or dry conditions |
| Manufactured with official pitching tables | Batting practice equipment | More stable footing for players |
| Proper angles promote safety for game use | Protective screens and turf nets | Field dry |
| Made in the USA | Custom netting and cages | Chalk and paint |